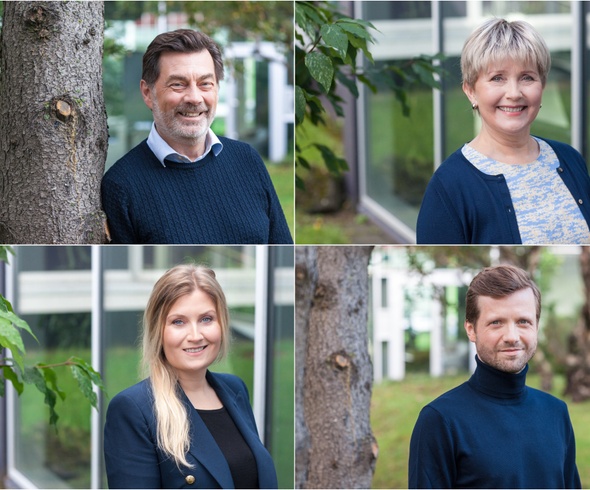 Our Story
Klappir is a leading global sustainability software company, founded in 2014 and headquartered in Iceland. Klappir stands out due to its comprehensive approach to operations, trusted experience, groundbreaking product portfolio, and strategic expansion into new markets. In a world increasingly focused on sustainability. Klappir is not only driving its own growth but also spearheading a transformative shift in how businesses align with the complex challenges of sustainability accounting and reporting.
Klappir has emerged as the foremost provider of sustainability software, offering an advanced platform thoroughly crafted to empower effective sustainability management across various sectors such as businesses, municipalities, and governments. The core of Klappir's offering lies in its ability to seamlessly facilitate engagement with sustainability data, enabling enhanced efficiency and well-informed decision-making.
As a global leader in sustainability software solutions, Klappir holistic approach to operations, innovative product offerings, and strategic market expansion pave the way for businesses to thrive in an increasingly sustainability-driven world. Klappir's visionary journey promises not only growth but also a transformative impact on how companies navigate and embrace the complexities of sustainability accounting and reporting.
Klappir B shares are listed on Nasdaq First North Iceland (KLAPP-B).
Our way
From 2014 we have been continuously improving our Sustainability Platform and the Platform Extensions. We focus on robust and transparent data recording, data management, asset management and digital twin, analytics, insights, accounting and disclosure of sustainability statements. We also focus on our customers' ability to cooperate in one digital ecosystem by sharing sustainability data and information with each other.
From having 50 customers in 2015 we now have more than 700 customers utilizing some of our Platform features or all of them. These customers are from various industries like aviation, shipping, banking, financial, retail and real estate as an example. Therefore Klappir has an extensive knowledge of the challenges these industries are facing and has the tools and methodology to support its customers toward a more sustainable future.
We focus on society and try our utmost to enable people to cooperate and support each other on the basis of SDG 17. No one can solve the challenges alone, only through cooperation can we support our society to become more sustainable. We work closely with our customers to enhance their user experience. We aim to provide our customers with solid support and assistance while working with our software.
The company is Icelandic in origin and Iceland is our home market. Over the years we have developed close relations with the industries and municipalities in Iceland. The collaboration applies to both technical and methodological development, where ideas are shared and good proposals end in our roadmap.
After a few years of operation the idea emerged of inviting the general public to have an impact, through Klappir, on the development of society towards greater sustainability. Therefore we listed Klappir in 2017 on Iceland Nasdaq, First North market. Now we have more than 300 shareholders and we invite people to consider the possibility of having sustainability impact on society by join us and become shareholders.
Our mission
Our mission is to bring clarity to the world of sustainability through the ongoing development of our smart Sustainability Platform.
We are passionate about helping customers manage their sustainability efforts by facilitating their access to accurate, real-time sustainability data that is easy to organise, analyse and act upon.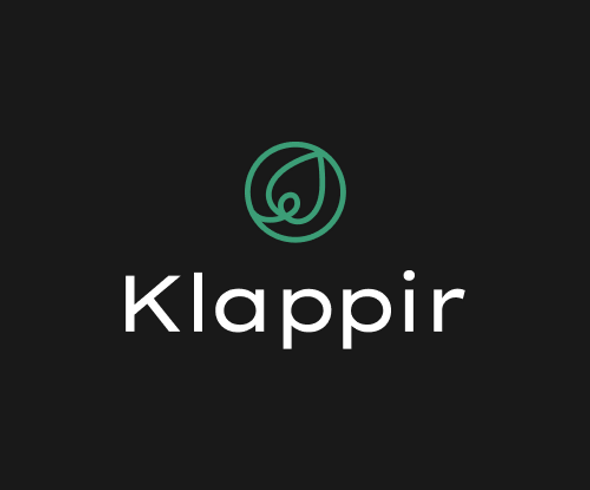 What does Klappir mean?
Klappir is an Icelandic word that means "bedrock". Our founders chose the name to represent our purpose - to be the rock that our customers can hold onto while they navigate the often complicated and loosely structured world of sustainability.
People and cultureOur people
We are a diverse group of people with a shared passion for sustainability!
We connect people using our platform to create a digital sustainability ecosystem that make sustainability readily available. Our world-class Sustainability Platform helps businesses and organizations approach sustainability in innovative, new ways.
We approach our customers and the subject matter with professionalism and respect.
We truly care for our customers and inspire them to go beyond their sustainability goals.